This year, Christmas was memorable for the old grannies in Kombura location, Kisumu.
The impact of climate change has led to low or no rain.
In addition, these older men and women have lost their children to the HIV AIDS pandemic.
Many sit in their houses, waiting for some help or to die.
This year, with our partners' help, we distributed over 150 packages to many older men and women, most of whom were even too sick to get out of bed. They rely on the kindness of neighbours to survive. We will highlight some of their stories. But unfortunately, they are too many to put all of them here.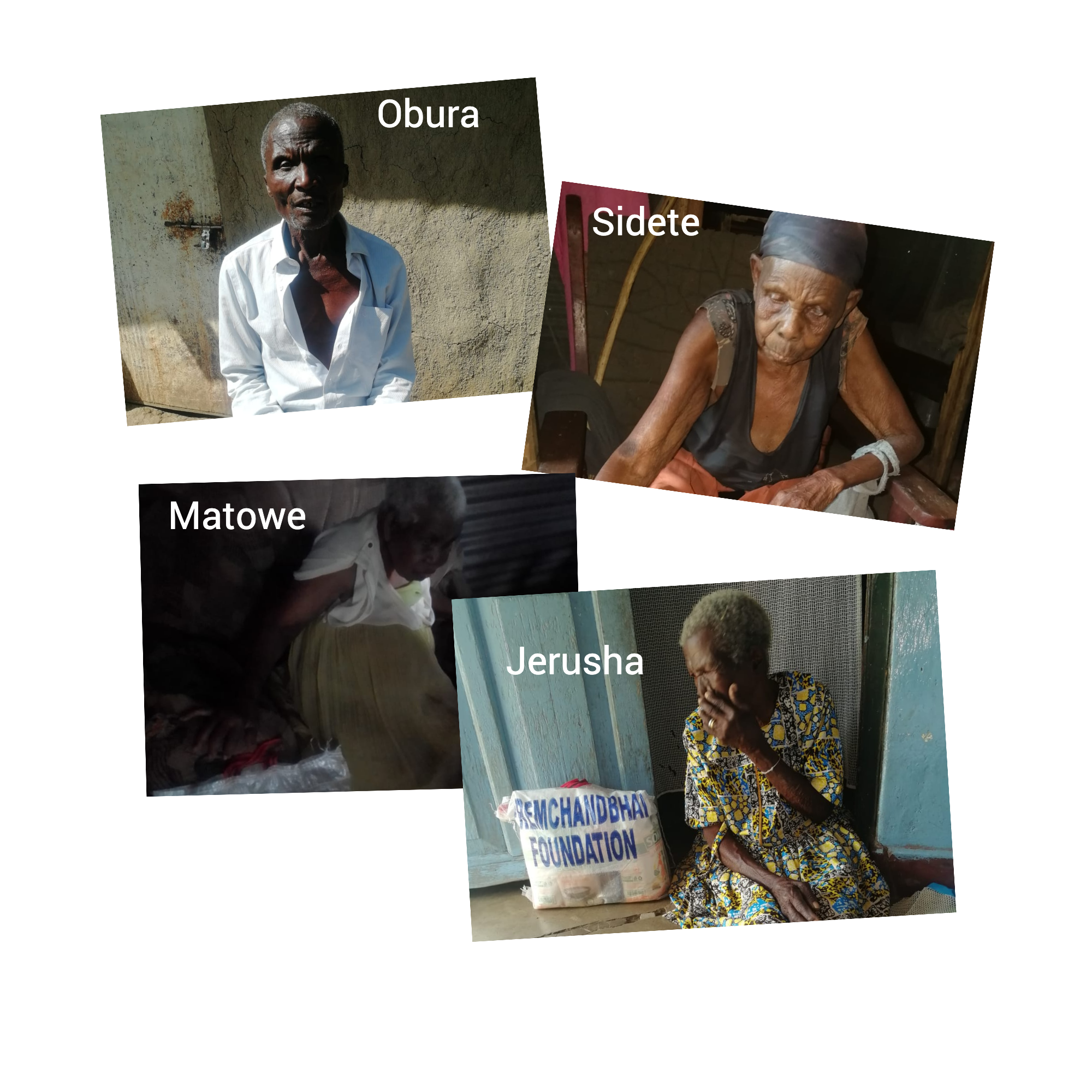 Jerusha Kanga suffered a hip fracture and is crippled from the waist. She lives alone without income, having lost her two sons to HIV. She depends on neighbours who occasionally drop in to help her.
Fidelia Matowe is 98 years old. All her children are dead. She lives with her two school-going grandchildren and Depends on support from well-wishers.
Angelina Sidete is a resident of Kisumu county, Kenya. She is widowed and lives with her mentally disabled son. She depends on well-wishers for upkeep and food. Her only other child(daughter) died two years.
William Obura had a mysterious illness three years ago that led to total blindness and kept him in hospital for two years. His wife died and left him with eight children who have stunted growth and cannot support him in any meaningful way.
Odhiambo had an accident that cost him his right arm. He suffered various health conditions and remains untreated. He depends on his peasant wife besides well-wishers.
Nyadega lives alone after his two wives left him when he fell during carpentry work and injured his spine. He depends on well-wishers in his market day begging excursions.